Welcome to TM Works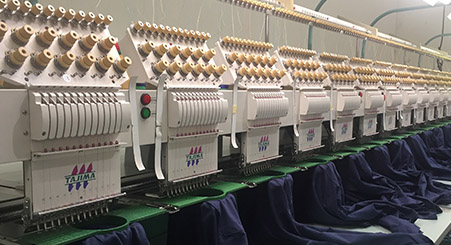 Our goal is to make you look good in front of your clients.
Your company is unlike any other and your embroidered and screen printed goods should be as well! TM Works can design and produce all of your decorated items to have the quality and uniqueness you desire. Our production departments will produce top quality embroidered or screen printed sportswear, caps, towels, bags and more on time. Our Screen Print department prints youth garments with CPSIA compliant inks. Our Embroidery department sews with CPSIA compliant thread.
TM Works is committed to service.